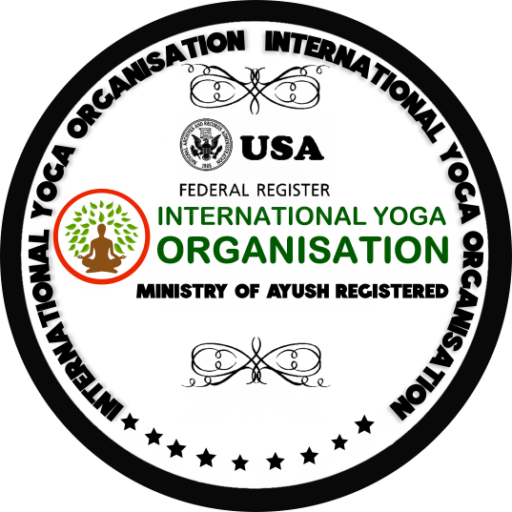 Objectives and Organizational Structure of International Yoga Organisation
IYO® International Yoga Organisation was established by the Govt officials to achieve the following objectives:
👉  Democratizing higher Yoga by taking it to the doorsteps of the Yoga learners.
👉  Providing access to high quality Yoga affiliation to all those who seek it irrespective of age, region, religion and gender
👉  Offering need-based academic diploma programmes by giving professional and vocational orientation to the courses
👉  Promoting and developing offline & online education in India
👉  Setting and maintaining standards in registration and affiliation process in the country.
Over this year, it has emerged as the largest Affiliation body in the World. UNO declared IYO® International Yoga Organisation as the largest affiliation registration of higher Yogic practice in the world in 2022. INDIAN MINISTRY OF AYUSH, AYUSH SANJIVANI, NATIONAL HUMAN RIGHTS COMMISSION, MINISTRY OF YOUTH AFFAIRS & SPORTS recognised IYO® (2021) as Affiliation Registration board in Yoga for online & offline IYT® & IYS®.
IYO® has certain unique features such as International jurisdiction, Nationwide IYT® student support services network, Flexible admission rules, Use of latest information and communication technologies, modular approach to programmes, Individualised study i.e. flexibility in terms of place, pace and duration of study Resource sharing. In addition, it provides collaboration and networking with conventional IYS®, Open IYS®-International Yoga School and other Institutions/Organisations.
Organizational Structure of IYO®
With a view to develop interdisciplinary studies, the IYO® operates through IYS®-International Yoga School of Yogic Studies. Each IYS® is headed by a Director who arranges to plan, supervise, develop and organise its academic Yoga programmes and courses in coordination with the IYS®-International Yoga School teacher and different academic, administrative and service wings of the School. The emphasis is on providing a wide choice of Yoga courses & affiliation at different levels. In addition to the various schools there are various Yoga Courses and Yoga centres.
The School is a pioneer in developing competency-based programmes in various disciplines of Health Sciences & Yoga. Most of these programmes are skill based programmes aimed at improving the knowledge and skills of in-service health personnel & Yoga.