The Shape You Are In (Posts from International Yoga Organisation)
To know your body is to love your body, with all its unique characteristics. Whether you tend to be muscular, curvy, slim, or some combination, look around and you'll see others with many of the same qualities—and different physical characteristics of all kinds, too.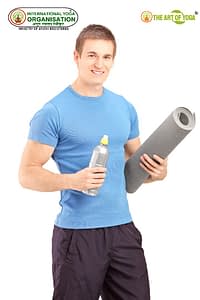 But knowing your body type can do more than make you feel satisfied that there are plenty of other people who have a similar shape. Your body type can give you clues to what types of yoga poses will come more easily to you, and what types of poses might be more challenging and balancing for your body type.(Keep in mind as you read the descriptions for each of the body types that any body type can belong to either men or women.)
Love your body, whether you're an ectomorph, endomorph, or mesomorph.
It takes all kinds to make a world!