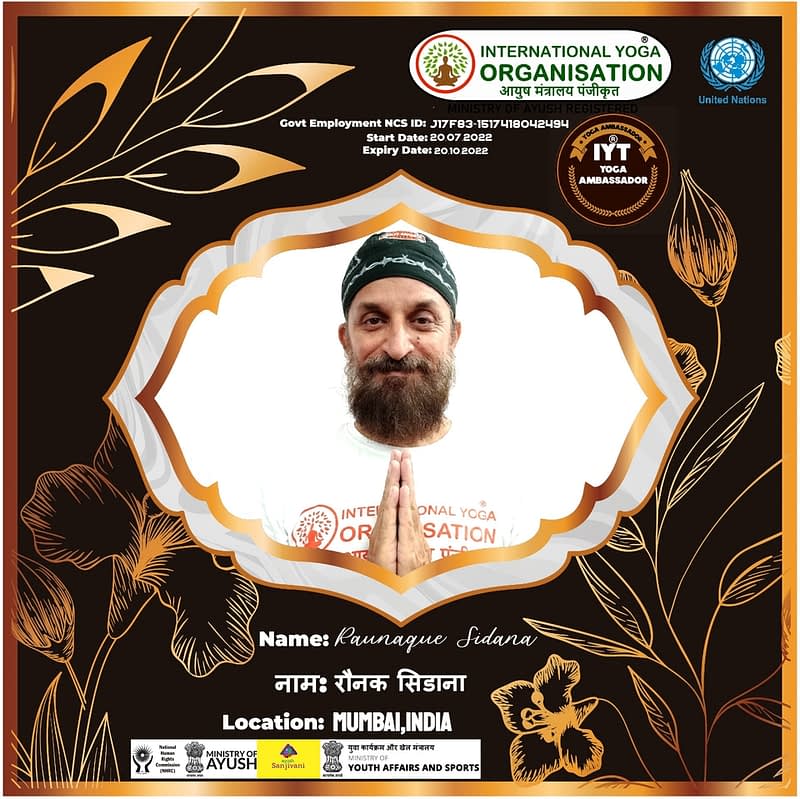 Name :
Raunaque Sidana
Email Id :
raunaques@yahoo.co.in
Reg no :
About Raunaque Sidana : 
RAUNAQUE'S YOGA is located in the city of dreams Mumbai, the financial capital of India. A peaceful compact studio, near the Arabian Sea, facilitates an ideal environment to learn, practice and perfect the Art of Yoga and go on to become an International Yoga Teacher. Raunaque's Yoga is registered as International Yoga School\u00ae IYS\u00ae with International Yoga Organisation.Raunaque's Yoga provides a variety of Yoga classes for our members to customisable Yoga experience. We offer every Yogi and Yogini an inclusive and supportive environment. Our International Yoga Teachers have years of experience and expertise. Together we aim to create sanctity and serenity, harmony and peace.
Address :
O\/102, BHOOMI PARK, PHASE 3, JANKALYAN NAGAR, MALAD WEST, MUMBAI-400095