International Yoga Organisation®️ ​
No 99 T block 3rd avenue annanagar, Chennai, Tamil Nadu-600040

dr.kavitha.aumyoga@gmail.com

"Director's Name: Kavitha moahan Style Of Yoga Practice: Aerial. Wheel, pregnancy, hatha, ashtanga, meditation History of the school: AUM YOGA school started from 2019. It is most renowned School in chennai, very famous for it's aerial style Details of School Owner: DR.KAVITHA MOAHAN has been practicing yoga from 2001 Has more than 20 years of experience in yoga TTC students trained annually: 7 to 8 people"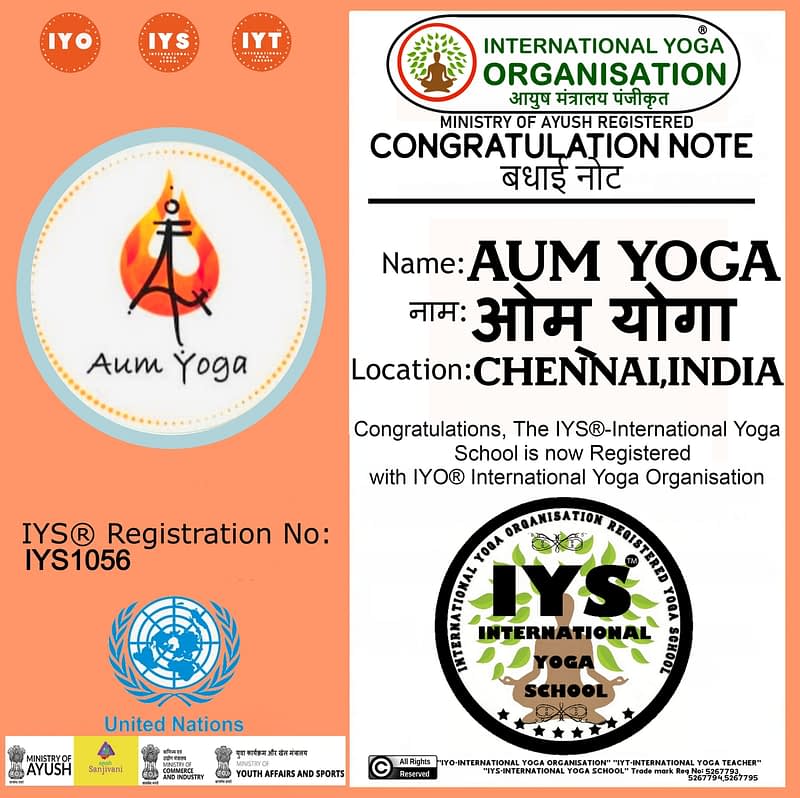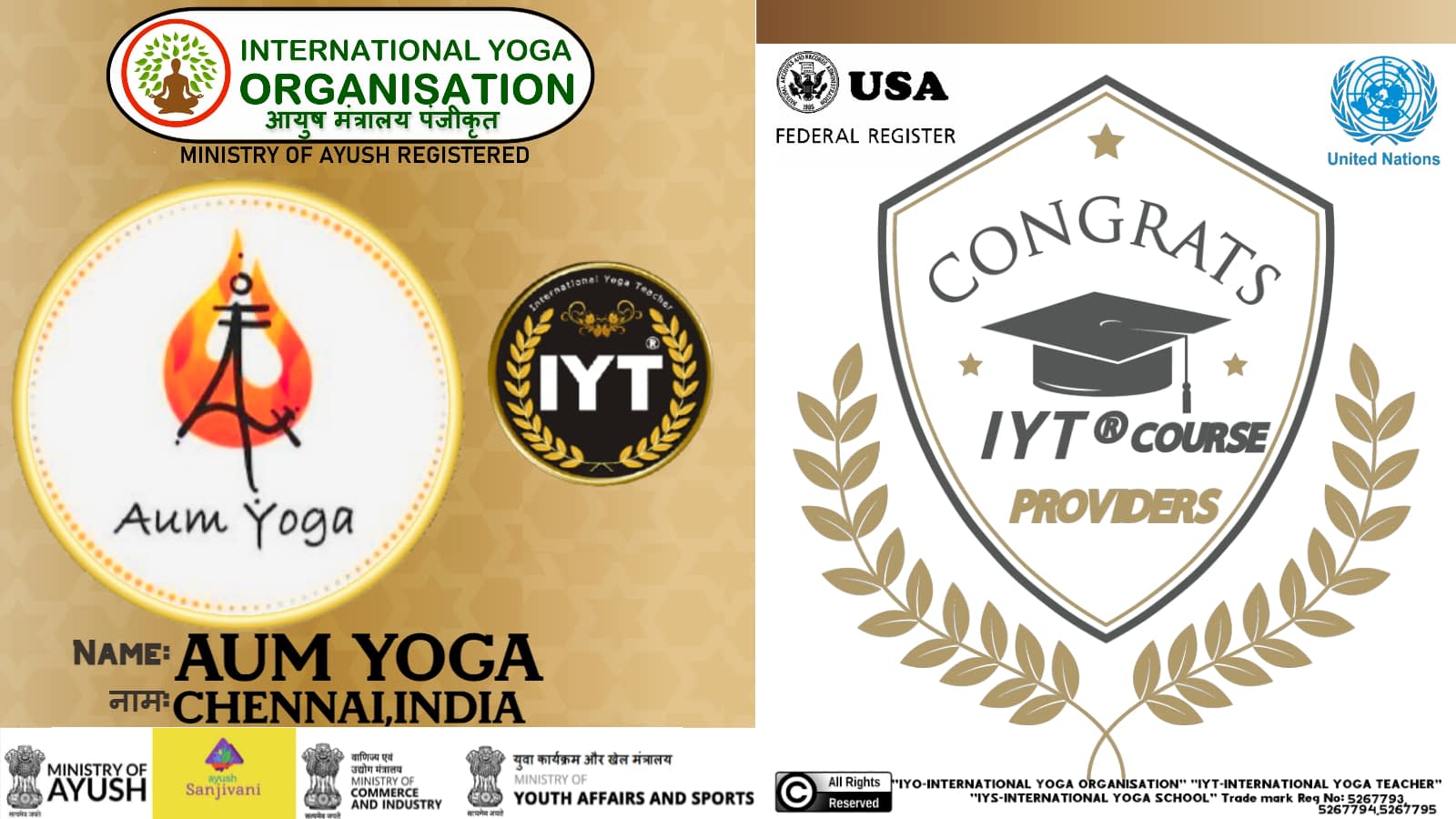 IYT™International Yoga Teachers